I'm sure I'm not the only one feeling a little bruised and battered after being asked to watch a barrage of 15-30 minute videos starring Mark Ritson (link, link, link) and his convincing argument about why digital marketing is not what it's been hyped up to be. So my question is, is it really worth it?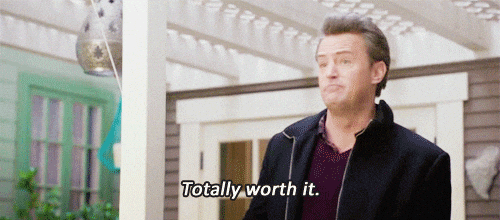 Lets take a look.
Referring to social media Mark makes a solid first point, when you break it down, Social Media is…a Social Media, "its revolutionary in person to person communication" and allowing people to stay connected across great distances. By definition a company is not invited. Keep in mind Facebook was created so that "the Zucks" could keep in touch with his homies from school. However, social media has now become, and is largely accepted, as a platform to communicate a message customised to your viewer. Looking at digital marketing as a whole, I for one am a believer in its power to share a message in different and entertaining ways that previously were not possible.
Earlier this year I looked at an ad dear to all of our hearts, the Cadbury Eyebrows ad. With close to 2 million views in the first month back in 2009, this resulted in the sharing and re-tweeting across social media platforms. Now I'm not trying to say that digital and social is the be all and end all, BUT, if they did not exist you would not receive the type of cult following and response that followed this campaigns release. Celebs jumped on and praised it, people were able to re-watch it, one girl even made her own video and titled it "Cadbury eyebrows girl epic remake". That's advertising that Cadbury didn't even pay for, all thanks to digital marketing.
I think the key to using digital and social in todays era, is to pull rather than push. A fantastic campaign by Nike allowed people to create their own shoe design from their phones in real-time with their design appearing on a screen in times square (ignore the old phone). People had to call the number and only a few people would get through. Once you had finished designing you could even buy your customised shoe.
Nike gave away more than 3000 pairs of shoes, engaged with their customers and created such a buzz that Converse later created a similar campaign. All through the creative use of Digital Marketing.
With the ever-increasing amount of technological advancements I believe that digital marketing will continue to take us to new and exciting places. I don't believe that digital has replaced traditional marketing however, what I do believe, is that it has the potential to.
So what do you guys think? Do you think its worth doing digital? I'd love to know what your thoughts are.